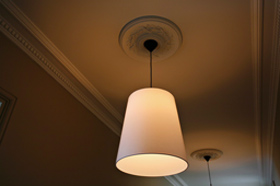 BRANDSTORMING is a French Intellectual Property Law Firm, member of the Compagnie Nationale des Conseils en Propriété industrielle (C.N.C.P.I.).
BRANDSTORMING provides support and advice to its clients taking into account both their economic and commercial strategies for the most efficient management of their intellectual property assets.
Through this approach, BRANDSTORMING develops client-specific strategic plans whilst accommodating future growth options. BRANDSTORMING aims at protecting and defending its clients' rights and optimizing the value of their trademarks, design patents and copyrights portfolios.
BRANDSTORMING is particularly experienced with the protection and defense of Intellectual Property Rights in the international scope, in particular in copyrights matters and trademark and design patents prosecution and enforcement.
The main missions provided by BRANDSTORMING are the following: