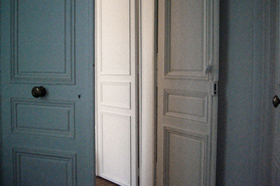 BRANDSTORMING is a Law Firm constituted in 2001 that specializes in the protection and defense of intellectual property rights (in particular trademarks, design patents rights and copyrights) in France and worldwide. As a member of the CNCPI (French Patent and Trademark Attorneys Institute), BRANDSTORMING is entitled to act before the National Institute of Industrial Property as well as the EUIPO is composed of French and European certified Trademark and Design Attorneys.
BRANDSTORMING principally acts for clients in the following fields:
. Ready-to-wear
. Perfumes and cosmetics
. Audiovisual media
. Telecommunications
. Design
. Interior architecture
Through its deep involvement in these fields, BRANDSTORMING developed a broad knowledge of these industries and can therefore efficiently meet the expectations of any client working in the listed fields, providing tailor-made solutions to any legal issues they may be confronted with.
BRANDSTORMING advises its clients on all available ways to secure their intellectual property assets and consequently to add real value to their Intellectual property assets.
Composed of intellectual property law experts mastering international conventions, BRANDSTORMING is competent to develop appropriate strategies for clients engaging in international development projects, ensuring subsequently the implementation of these strategies through a worldwide network of IP attorneys and counsels.
BRANDSTORMING is particularly active in combating counterfeiting activities on an international level and benefits from a large network of investigators in numerous countries (notably in China). It is therefore trusted by its clients for carrying out the most efficient administrative and judicial procedures to eradicate the identified infringing activities at their very source.